Building trust with customers imperative to success and learning how to listen and learn instead of responding will build more clout with your riders. Being able to look back on complaints and responses will make your agency better by working with your customer base.
The modern day transit call center is the ears of every agency. It brings you closer to you customers and whether it is through voice or text, your call center will be the people that your customers interact with most aside from your drivers. Creating a deeper and more trusted relationship with your riders is how you turn them into advocates of you system.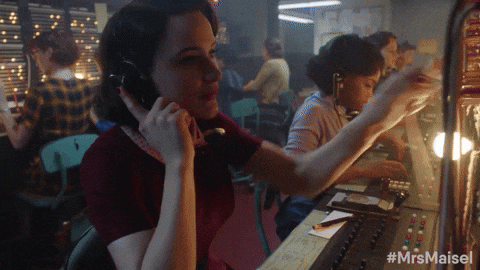 With a historical record of complaints and responses you can build a better relationship by responding faster with more accuracy to customers and stakeholders.
Transit Agencies are using a One request to One response system, when they should be using using Many requests for One response.
Prove that you are listening and not just responding
The difference between a 3 and 4 star hotel may just be a mint on a pillow and a turn down service. The same can be said for offering your riders a better experience when riding transit. Making sure that they have been heard by taking down their info and following up when they voice their issues may take you from Holiday Inn to Double Tree. By using your call center to route complaints you can provide the correct answer by getting the issue in front of the correct individual.
Using TransitChat you will be able to get your call center to document the complaint and have it added to the list of issues and get it in front of the right person.
Start seeing patterns
With TransitChat you can look at your complaints that you are getting from your call center right next to your statistics data. Making it easier for you to make connections to what your riders are talking about and the service impacts that they are mentioning.
Over time you will accumulate historical data where you will start to see seasonal and reoccurring impact from special event, construction and other things impacting your riders' perception of what and whom you care about.
Get your board up to speed
In the past I have used the analogy that planning and operations staff are car persons to board members. They are seen as trying to get one over on the board and the board is wary to trust because they "typically" do not know much about the day to day workings of an agency.
The way that agencies get around this (and what I have advocated for in the past) is to use hard facts and teach your board about transit on goings. In recent years I have advocated for more narratives, as they are extremely powerful for reaching out to your community and board.
Buy building an on going narrative you can bring your board along for the ride of all of the good work that you are doing outside of the spreadsheets and put faces and impacts on service changes and show them complaints that you are getting and that you are listening.
Its not as if you aren't already doing the work for your customers you just need to make it accessible to them as an audience
Not only that, but showing that you are talking to the board and showing them the issues that your riders are talking about will make an impact on your riders perception of you.
Protect your Agencies' best interests
We all have said in the past, "We'll worry about Triennial review later", "We're doing fine with documentation" and then the time comes around and we are all left scrambling combing through documentation on what it is we need exactly to hand over to FTA.
Making sure that your hard work gets documented is easier than ever with TransitChat. You will be able to pin down specific instances or issues that have gone through your call center and the follow-up that you team worked hard on. Saving you to have to backup emails and worry about record retention.
---
Making sure that you and your team have done everything that you can to make sure that you have heard out your customers is crutial to the success of your agency. Whether you are worried about record retention, FTA, or just want to coordinate better with your team. TransitChat brings your agency together to communicate in one place without email.
Not Subscribed to Transit Chat? Let's make transit better!